Published in: Media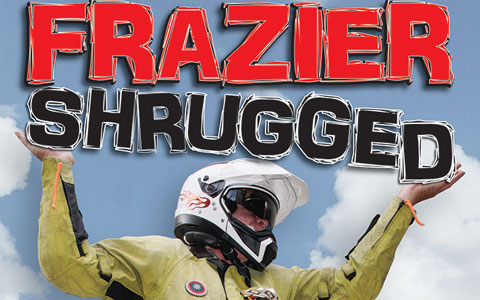 Imagine sitting with one of the most significant and early round-the-worlders for a series of fireside chats, soaking in personal stories of a lifetime's experience from his six circumnavigations and something like a million miles of motorcycling. Not only would the conversations be loaded with invaluable insights you're unlikely to find elsewhere, but you'd also be laughing your ass off at tales of the crazy things riders sometimes do and what can happen when things don't go exactly as planned.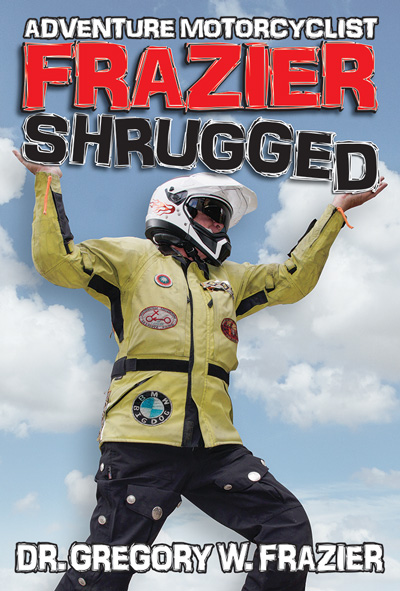 I recently had the pleasure of working with "Dr. G" on his latest work, Adventure Motorcyclist: Frazier Shrugged, an extensive compilation of articles from his decades as a shrugging motorcycle journalist. The idea for the book was somewhat reluctantly germinated during a cafe conversation in Chiang Mai and then solidified during a visit at "Fort Frazier" in Denver last summer. The resulting work is quite a read, and one with an entirely different flavor than any other in our genre.
There are many short stories, almost 400 pages of them, allowing for a sip of a single tale, or a long gulp of many at one sitting. Frazier Shrugged is filled with takeaways, whether you're out to be entertained, or researching for your own travel plans. Greg can be rather acerbic at times, almost to a fault, but there's a mountain of information being relayed here about international motorcycle overlanding, and his often-irreverent personality adds plenty of color to the reading experience. Just know that he's a straight shooter, and don't expect him to "play nice" when the tale calls for it.
Those familiar with Greg's many other works, his early filmmaking productions and talks at gatherings such as Horizons Unlimited and various rallies, know he's a one of a kind. And the fact that he's somewhat of a loner and a unique individual makes exploring such an adventurer's perspective throughout the years all the more interesting. To my knowledge, there's no other rider who has continuously ridden as much, for as many years, or been as actively involved in adventure motorcycling as Dr. Greg Frazier. He's one of the originals and worthy of knowing more about.
Frazier Shrugged isn't for everyone. The qualities and quirkiness of his style that I get such a kick out of may rub some the wrong way. But so be it. This book is going to be polarized as either a "love" or a "hate" amongst its readers, with few in between. All that aside, you cannot beat what Greg is relaying in this work. Decades of observations and experiences make this compendium a valuable if not vital work for anyone contemplating a major adventure ride, especially to other continents or the big one—around the world.
---
Publisher: Globe Rider Productions | Store.SoundRider.com and Aerostich.com
Paperback: $24.95
ISBN: 978-1-7340747-2-7
Digital edition (TBA)—ISBN: 978-1-7340747-7-2
Amazon Kindle: TBA