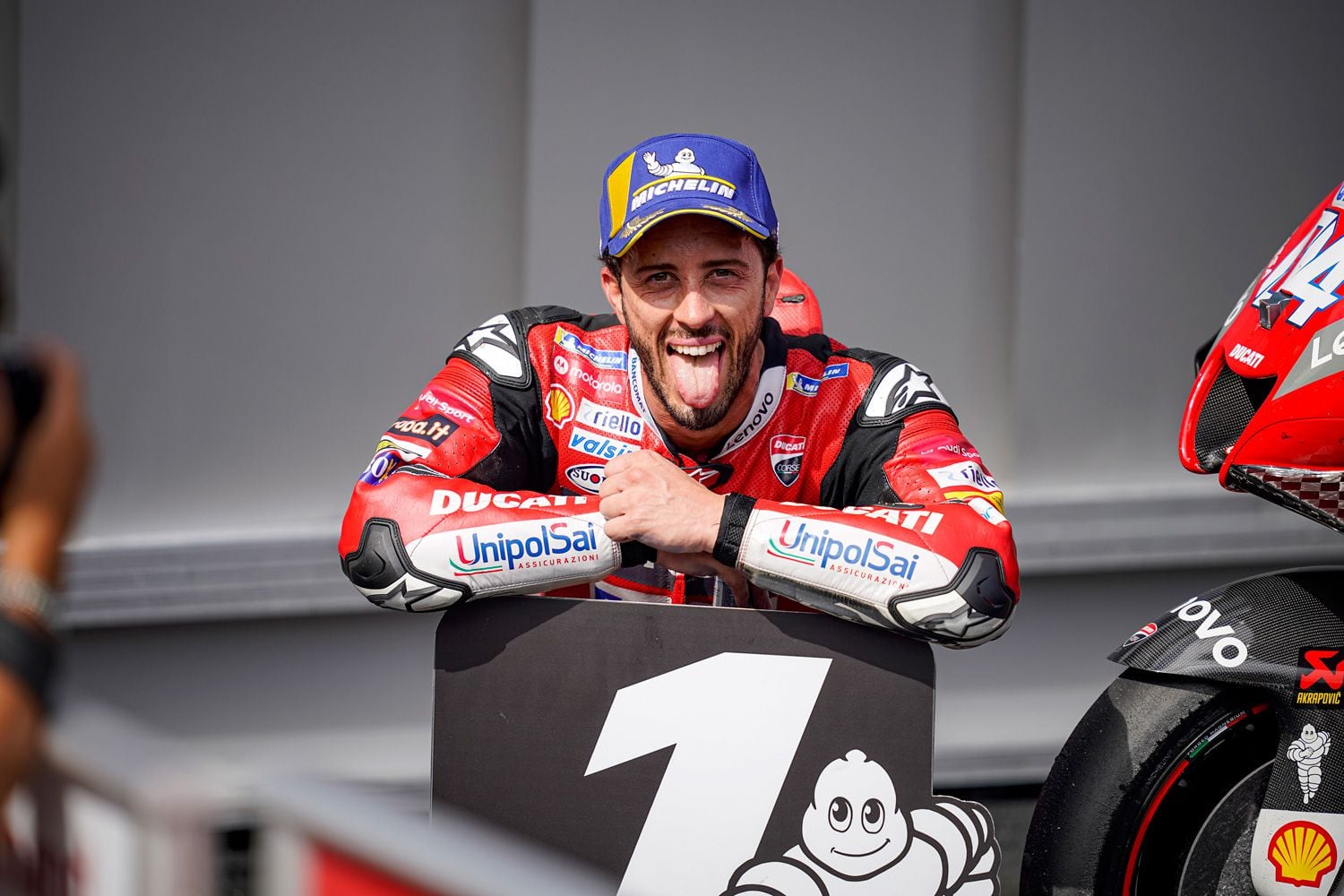 Andrea Dovizioso has announced he will not be racing for Ducati in 2021. (Ducati/)
Some weddings are bound to last forever, others to end. The Andrea Dovizioso and Ducati union was a romance without a happy ending. A 125 world champion in 2004, Dovi joined Ducati in 2013 with the hard task to regroup the team after Valentino Rossi's flop in red. In eight seasons with Ducati, he won 14 races and scored 39 podium finishes. In the last three seasons he fought hard with Marc Márquez, finishing second three years in a row (2017–2019). Nevertheless, these results were not enough to convince Ducati top management to renew him for the 2021-22 seasons. This winter they tested the pulse of Maverick Viñales and Fabio Quartararo, they signed Jack Miller, but the seat for the No. 1 rider in the team is still vacant.
Sign up here to receive our newsletters. Get the latest in motorcycle reviews, tests, and industry news, subscribe here for our YouTube channel.
On August 15, the eve of the Austrian GP, the Italian rider announced he will not continue with Ducati because, "There were no more conditions." Twenty-four hours later Andrea won in Austria. Ironically the success that celebrates Ducati's 50th victory in MotoGP will be remembered as the revenge that Dovi gave to his soon to be former team.
Related Video: 2020 Ducati Superleggera V4 First Ride Review
Dovizioso has left without a plan B and all the seats in the factory teams are already taken. Ducati has now three options on the table: Promote Johan Zarco or Francesco Bagnaia to the factory team, or bet on Jorge Lorenzo, who has already an offer.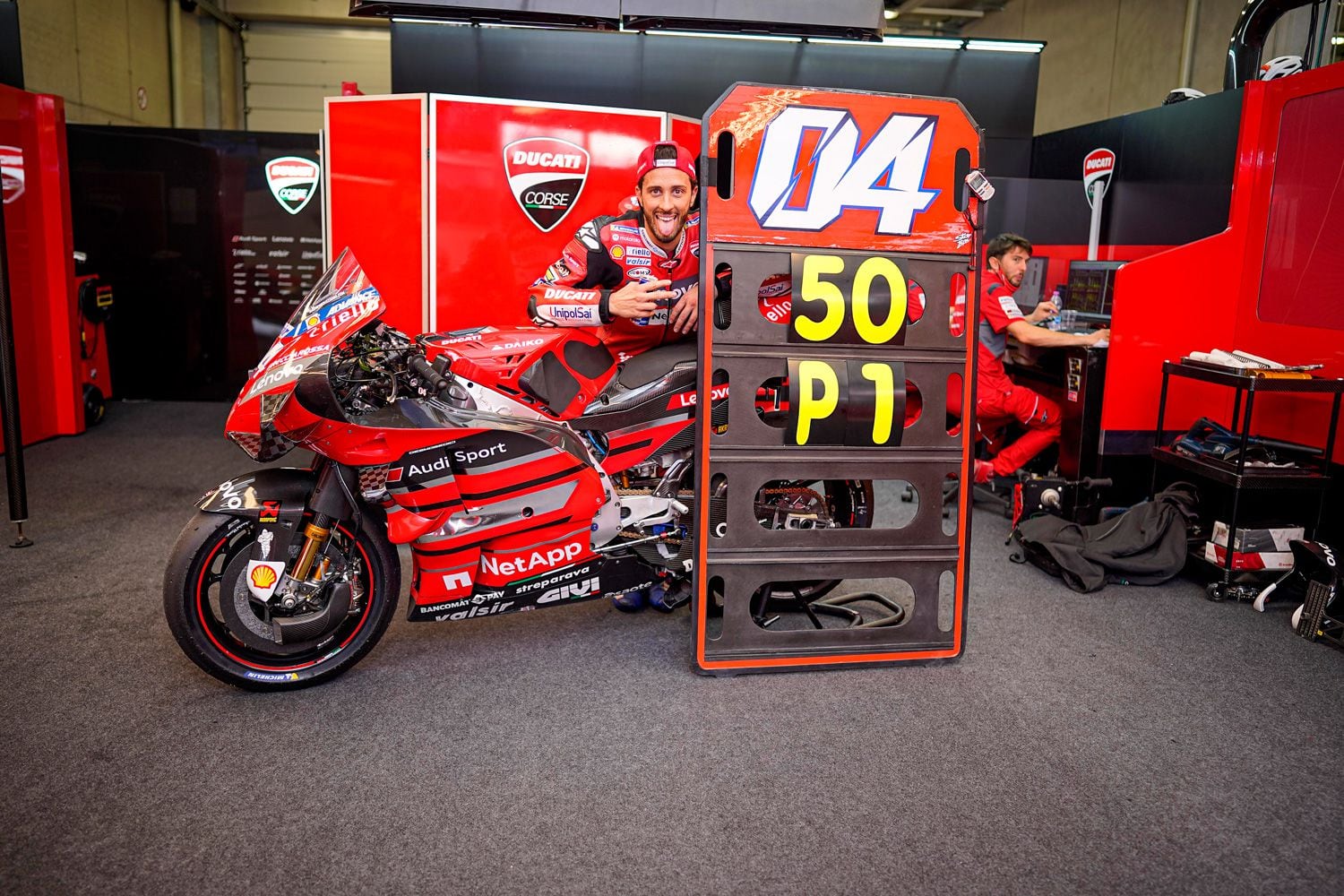 Dovi gave Ducati it's 50th victory in MotoGP this past weekend in Austria. (Ducati/)
You won in Austria, but for Ducati was it a victory or a defeat?
It was a strange victory, with incredible feelings, also because of the terrible incident in the first race. What happened was very dangerous. The riders involved were really lucky not to get hurt. I'm happy for that. It was difficult to restart after only 20 minutes, but the feeling with the bike was very good; I was particularly strong in braking. There were two, three points where I was breaking very hard. This helped me to make the difference over Miller.
Did your victory taste like a revenge?
It was not a revenge. I have nothing to prove. It was a strange feeling because of the incident in race 1, plus there were no spectators to celebrate.
How much did it help to race with a clear mind?
Of course we are human, and Saturday night after the announcement I slept really well. Then, of course, these kinds of decisions are not taken in one day. I have already digested it.
What was the winning key? It was confusing to see you struggling so much at Jerez and Brno and then be so competitive in Austria.
It's proof that the new Michelin tires create a lot of mess. They are responsible for the ups and downs of many riders. It takes just a small change in setup or riding style that you win or you lose competitiveness. I have improved in braking, but now we have to do it in the middle of the corner and in the first part of acceleration if we want to fight with Yamaha and Suzuki on the other tracks.
Coming back to your decision not to continue. Was it the result of frustration?
It was the right thing to do. There are many reasons behind this decision. Waiting two races wouldn't have changed anything, while there is a championship ongoing. I've been eight years with Ducati. Many good things happened, so it wasn't an easy choice. There were good times—mistakes have been made as well—but I have no regrets.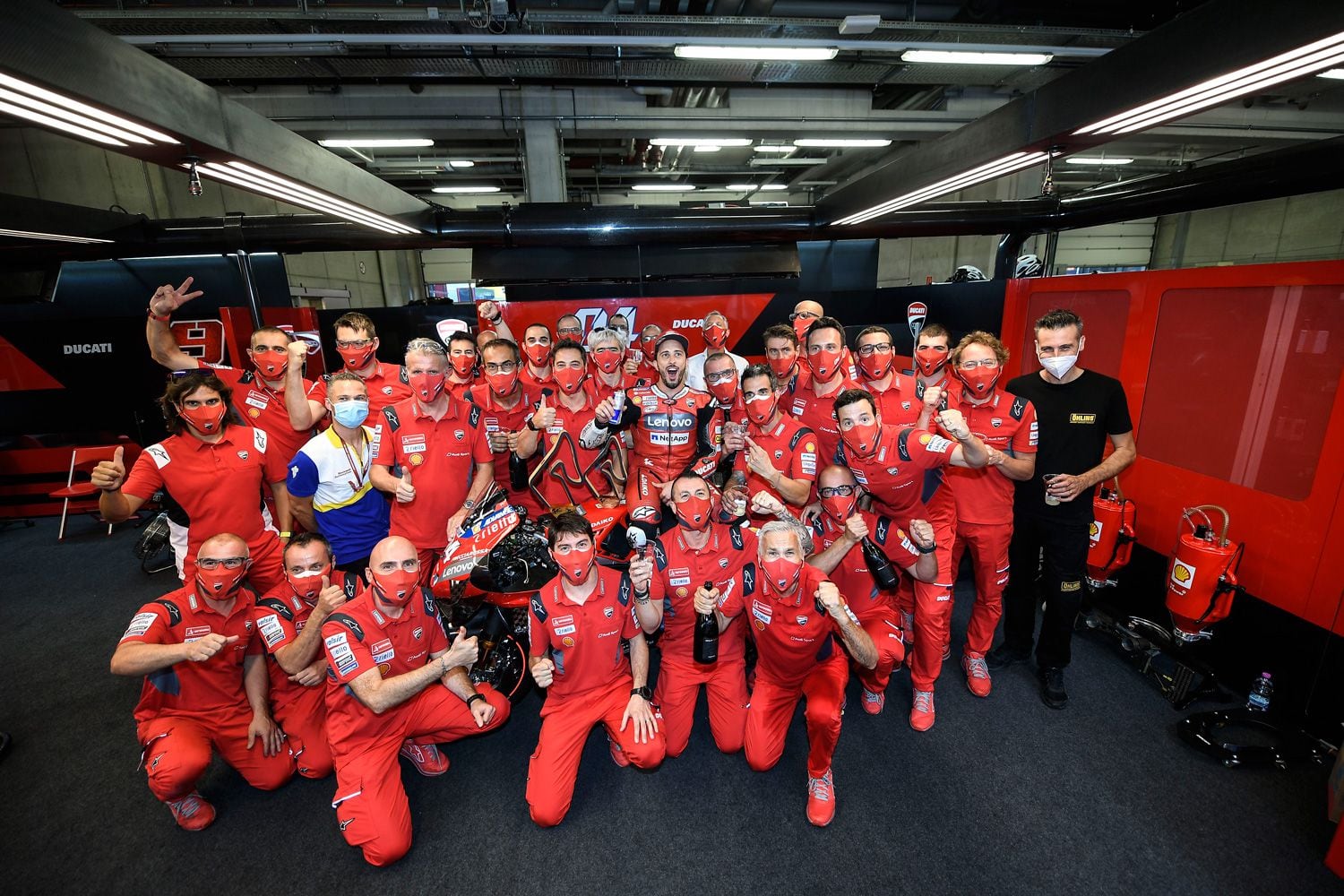 Dovizioso says he has no regrets regarding his time at Ducati. (Ducati/)
What about the future?
The decision to leave Ducati was not made because there is already a plan B, but in motorsport you never know.
You are second in the championship, 11 points from leader Fabio Quartararo. Could this be the right year?
I'm totally focused on fighting for the title. We have a chance and I want to do everything possible.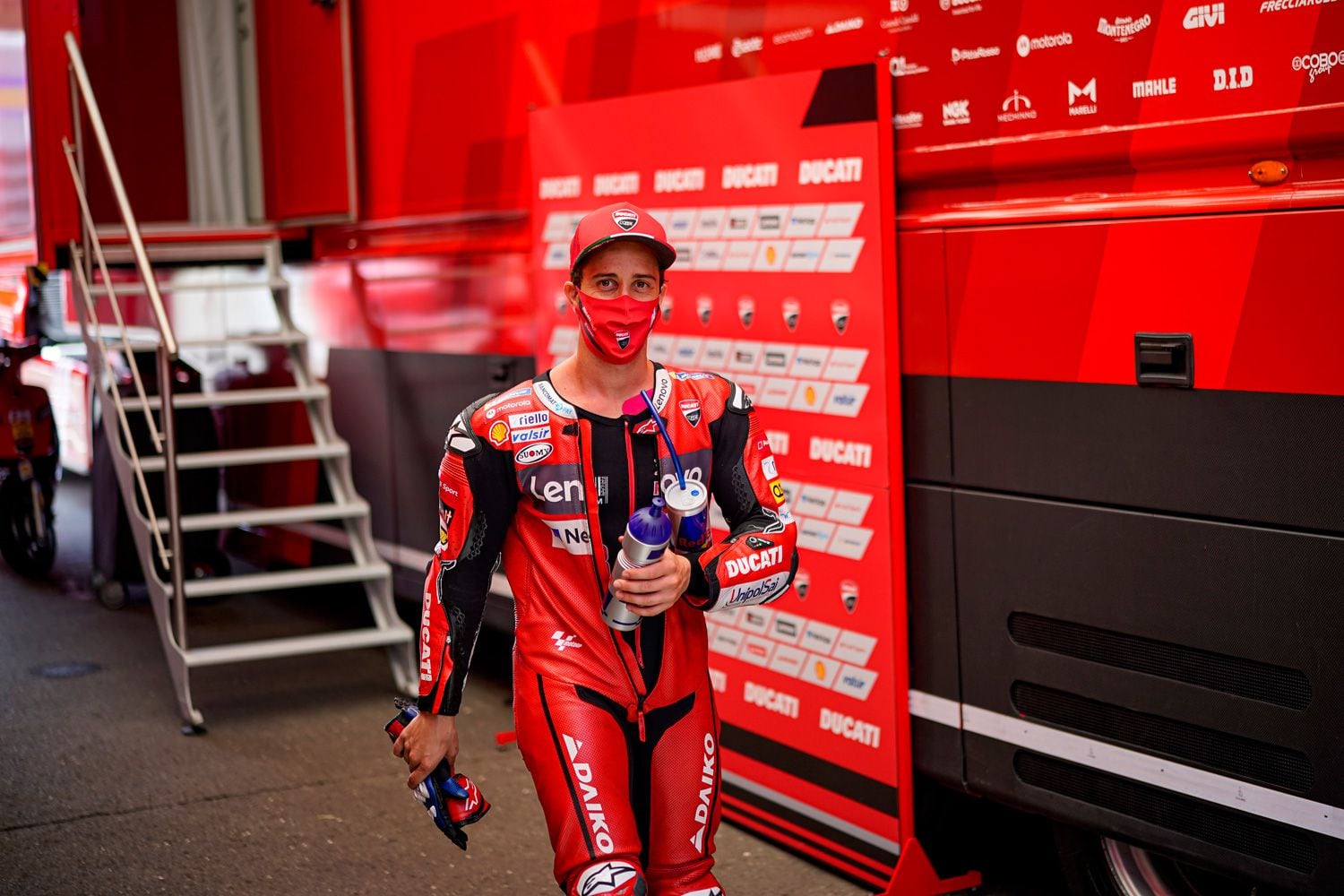 Although his departure has been announced, Dovizioso is committed to fighting for a championship. (Ducati/)
How will you spend the second half of the season with your former team?
Nothing changes. I will spend the time on my side of the garage.
You receive a lot of support from your colleagues, starting from Casey Stoner who tweeted: "Just my opinion but I don't believe @DucatiMotor can afford to lose someone like @AndreaDovizioso. I think they need to realize at some point that it's the rider, not wind tunnels, that get results, so listen to them…"
Casey said it. I prefer not to answer. Not now. It's not time to fight [with Ducati]. Who knows what the other riders could do with a Ducati? This is something we will never find out. Every year is a different story. It's easy to talk, but then you have to respond with the facts.
Andrea Dovisioso has announced he will not be returning to Ducati in 2021 despite not having any deal to ride on the table.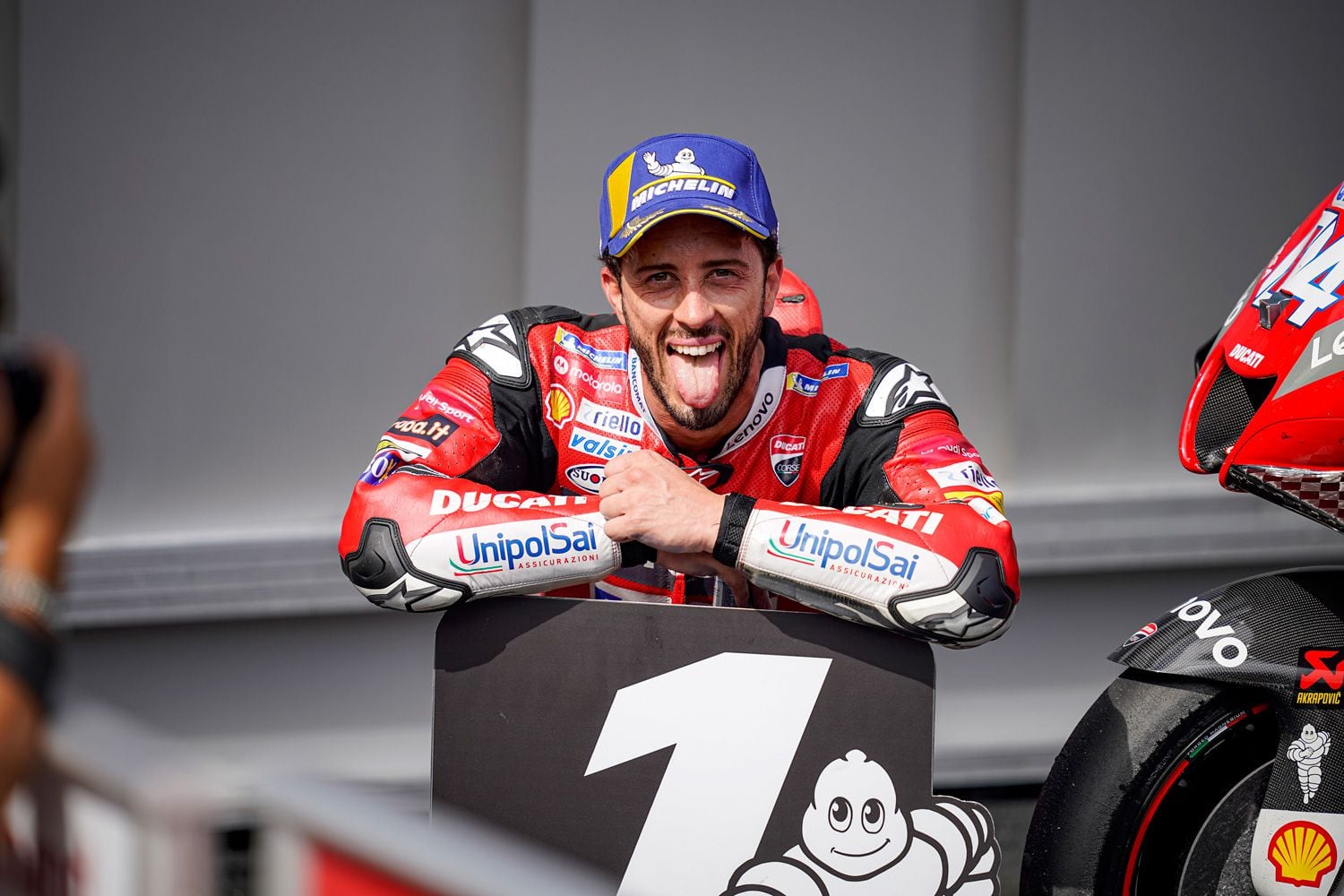 Read More