Published in: Gear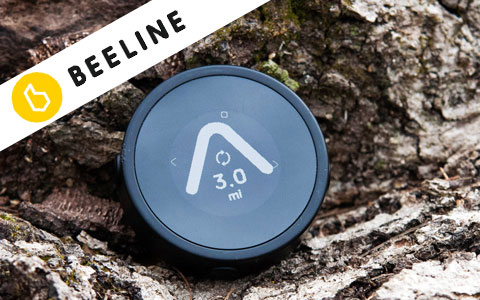 Navigation while riding can be tricky at times, but there are plenty of ways to get where you need to be. Written directions taped to the tank or scrawled in wax pencil on your mirror work, but you might be in a pickle if you miss a turn. Maps can be handy for alternative routes or finding the twisties, but pulling over to read details or re-folding gets old. Smartphones and GPS units offer turn-by-turn directions and a moving map, but they can be pricey, may not handle the elements well, and could be a target for thieves if you happen to leave one on the bike. Beeline Moto is a new take on GPS navigation—a robust compass that points to where you need to be without breaking the bank.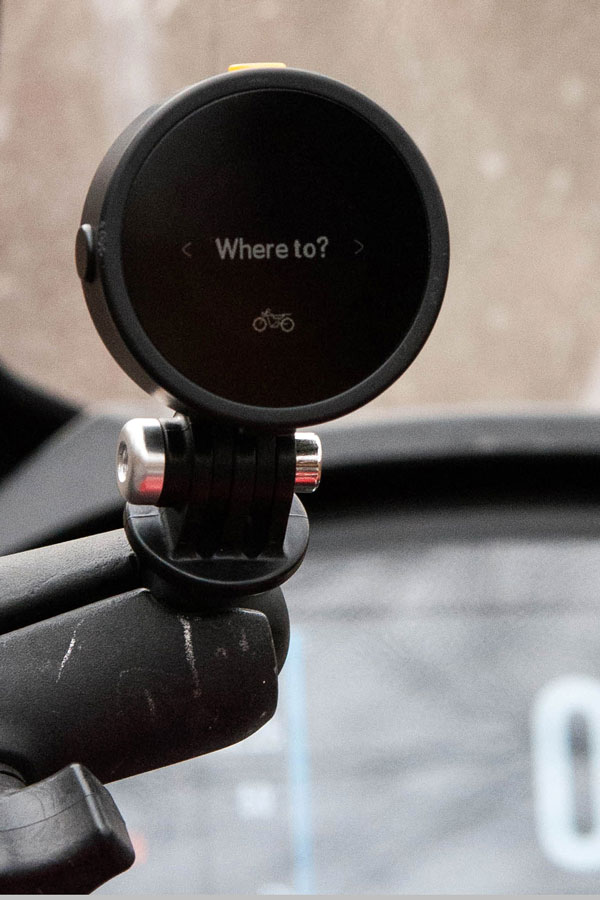 Physically the Beeline Moto is pretty diminutive and can easily be mounted on just about any ride. Worthwhile attention to detail was paid during assembly; all seams are tight, mounting tolerances are snug and securely snap into place, and the buttons are just large and clicky enough to have tactile feel through gloves. An IP67 rating qualifies the Moto as waterproof and dustproof, and the backlit LCD display is readable in all weather and light conditions in which I've ridden. In the standard box are an elastic strap mount, a sticky mount, and a USB charge cable. Beeline has other mounts available, including a RAM ball option. Battery life of the device is billed at 10–30 hours in use, and 4–6 months in standby. Both numbers seem accurate; however, it's not possible to use the device while it is charging.
Tech-wise it's best to consider the Beeline Moto as a secondary display for your smartphone rather than a standalone navigation device. Beeline uses your phone's GPS and cell towers for location and data. Accordingly, an app is used to tell the Beeline where you want to go and how you want to get there. The app is relatively simple, but does allow for custom routes with waypoints, importing GPX files, and route tracking. The Beeline's display is dominated by a large arrow to provide turn-by-turn cues in Route Mode, or point in the direction of your destination in Beeline Mode. In either mode, the display is relatively intuitive.
Beeline Mode works great and is my preferred setting. While in Beeline Mode, you can turn down whichever road you like, whenever you like and turn back in the general direction of where you are headed as you see fit indicated by the arrow on the display. The distance displayed is as the bee flies, but can still give you an approximation of the distance to your destination. This mode is great for exploring unfamiliar areas but never getting too lost.
Route Mode has, unfortunately, not been as reliable. In this mode the Beeline displays additional info: a bar at the top for progress along the route, a dot indicating the direction of your next turn, and the distance to your next turn or waypoint. An additional icon appears in the middle to guide you through traffic circles, forks, or exits but can still be lacking at particularly tricky intersections or highway interchanges. The large arrow turns the direction you need to turn, but not until just as you need to be making your turn; I've missed more than a few turns because I was paying more attention to the road than the distance to turn. To be fair, the turn indicator is perfectly cued at bicycle speeds, but is not adaptive to higher motorcycle speeds. An audio cue could completely solve this problem, Bluetooth helmet communicators and headphone use is prolific and you need your phone with you to use the Beeline, anyway. Lastly, if you lose data or GPS reception for an extended period of time (because you're in the sticks or your phone is safely stored away and not in range of the cell towers) the Beeline app re-routes to seemingly random roads or in circles. I've experienced all these issues several times and I've since gone back to using my phone in a RAM mount when I have somewhere to be in a timely manner.
Overall, the Beeline Moto is built well, has some novel features and a great concept, but has an early-adopter feel and lacks reliability. Application updates could bring audio cues or map storage to mitigate key issues with Route Mode; however, Beeline would be wise to consider a future iteration with a built in GPS radio and autonomy from other devices. In my usage so far, the Beeline works at least 60% of the time, every time; and if better than guessing is good enough for you, go for it.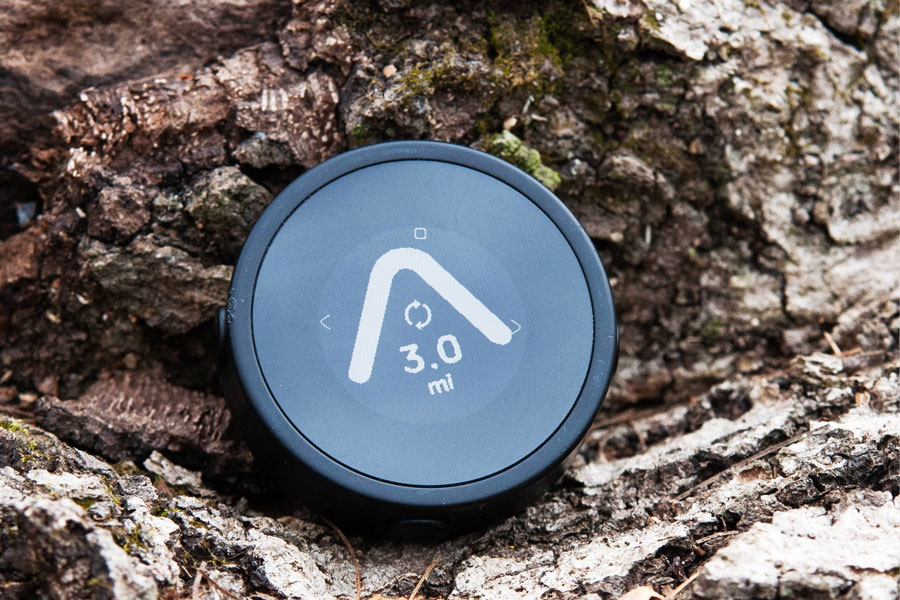 MSRP: $179—plastic | $249—metal
PROS:
Beeline Mode is fun for exploring
Compact design, simple form factor
Less expensive than a smart phone or dedicated GPS unit
CONS:
Smartphone still required
Slow turn cues and unreliable routing in poor signal areas
Visual only—no audio cues