Published in: Gear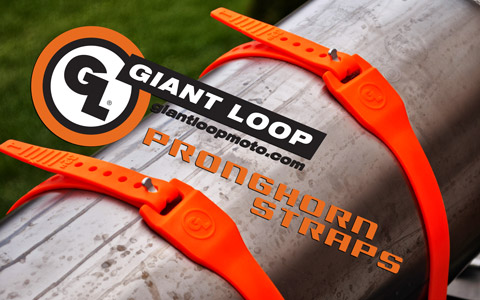 Finding ways to attach things to a motorcycle has been an ongoing challenge for some. Giant Loop's Pronghorn Straps have been solving these problems since they first appeared on the scene a few years back, and for 2020 they've been redesigned to make them even better.
Most noticeably the stamped aluminum buckle is now encased in the polyurethane strap for scratch protection. Additional improvements are arrows to help ensure proper threading and the length indicators molded into the straps. Pronghorn Straps are available in three color-coded lengths: 18″ Black, 25″ Gray, and 32″ Orange (457, 635, 813mm, respectively). As with previous versions, multiple straps can be chained together for additional length.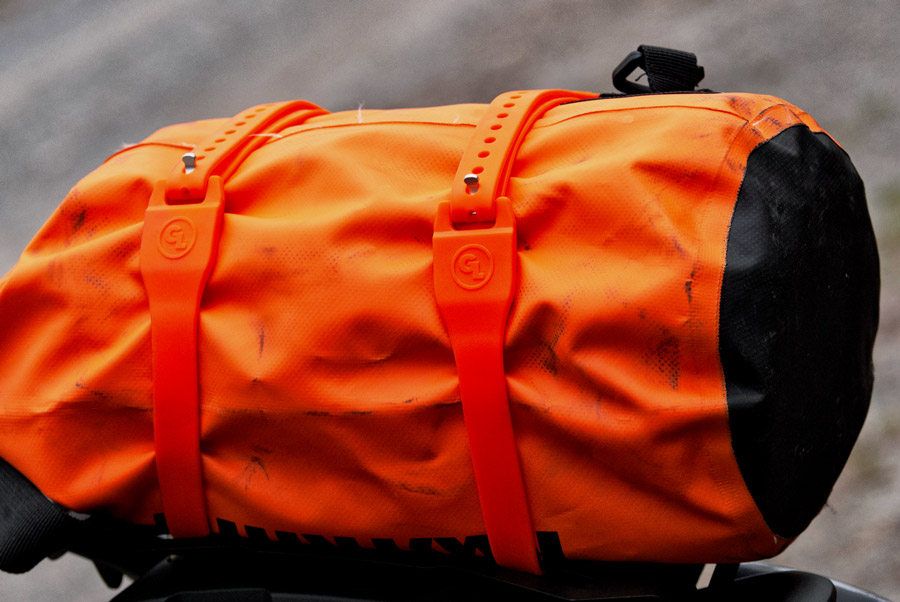 The beauty of Pronghorn Straps is their simplicity; think of them as giant, reusable zip ties. Just wrap around whatever you need to secure, loop through the buckle, pull tight, and it hook on. Some tension is required for the straps to hold, so it's worth giving some thought to what you're strapping down; tools, spare parts, and water bottles work great—whereas cartons of eggs or your kid's birthday cake are a bad idea. When stashed in a bag or pannier their simplicity earns their worth again because a flat strip of plastic isn't going to tangle itself into a nightmare of knots like cargo nets, bungees, or webbing inevitably will.
Between the low cost, versatility, and ease of use Pronghorn Straps are a no-brainer to add to your kit. From lashing bags to bottles and chain saws, to firewood… if you need to tie something down down, the Pronghorn Straps can handle it.
MSRP: $19–23 per pair | $63 set of 1 pair, each size
• PROS:
Inexpensive
Simple and Secure
Tangle proof
• CON:
Tension needed may squish soft cargo