Published in: Gear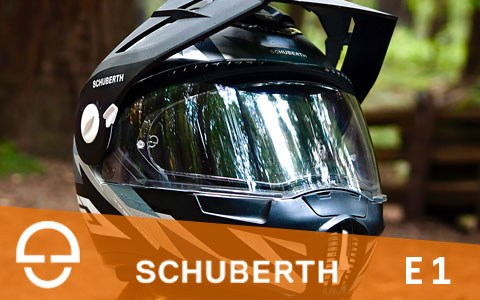 With only a few manufacturers producing modular ADVenture-style helmets I had to see how this highest-priced model by Schuberth compared to the less expensive ones, and whether the price tag was worth the extra dough.
The Schuberth E1 seems to be in a league of its own, with high-end features such as a micro-lock ratchet chin strap, Pinlock anti-fog membrane, and SRC (Schuberth-Rider-Communications) capability. Typically, you would find one, maybe two of these features on an ADV-style lid, but the E1 has all these and more.
With SRC, you can internally install either a Sena SC10UA or the Cardo SRC System Pro, thus giving you two options for Bluetooth communications. And when installed, the helmet appears stock, without any protruding components. It even has a built-in antenna! No other modular ADV-style helmet has this. (To be clear, I'm only including the modulars with a peak.)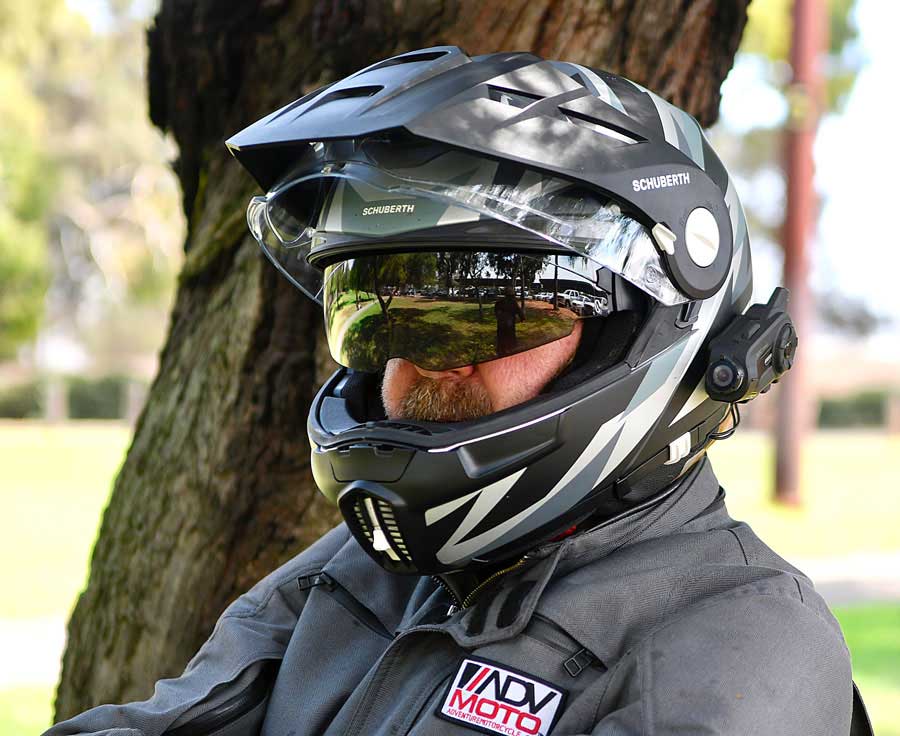 Though only having two shell sizes in this 4 lb., 2 oz. "Intermediate Oval"-shaped lid, Schuberth provides internal sizes ranging from XS–XXXL. On the inside, you'll find COOLMAX and THERMOCOOL liner material to aid in comfort and cooling, and it's easy to remove for washing. You'll also find EPS foam for optimum shock absorption.
A safety feature created by Schuberth is A.R.O.S. (Anti-Roll Off System) which helps keep the helmet secure by means of a neck gaiter. On the neck roll area are reflective panels for added safety. Another safety feature is the construction of the shell. Schuberth uses a compression molding process that yields a relatively lightweight, yet highly protective, helmet. I found, however, that the Schuberth was on the heavy side compared with similar products.
Another interesting touch is the removable air filter in the chin vent. I don't believe anyone else has this. Speaking of vents, there are a total of three closable air inlets: on top center of the lid, the chin vent, and another above the chin. While testing, I found the air flow just okay, which may be due to the helmet not having exhaust vents.
As far as helmet configurations, there are several to choose from. The easily removable peak and face shield (in six colors) give you options. And the articulated peak, which is easy to adjust or remove, can be placed into three height positions. A nice added touch is the easy-to-manipulate drop-down sun visor (with five tint options).
One issue I had during the months I rode with the E1 was difficulty finding the chin guard release button with riding gloves. And over time the lock wouldn't release easily. This was remedied by adding a little grease to the metal locking tabs. The Schuberth E1 is one of the quietest I've ever worn. This could be due to the snug fit around the neck area, thus blocking ambient noise.
Schuberth backs its products with a five-year warranty and if you were to have an accident, they offer replacement helmets at a third the price. For more details about the helmet and warranty check their website.
Overall, with so many features and options not found in other ADV helmets, you might be able to justify the hefty price tag.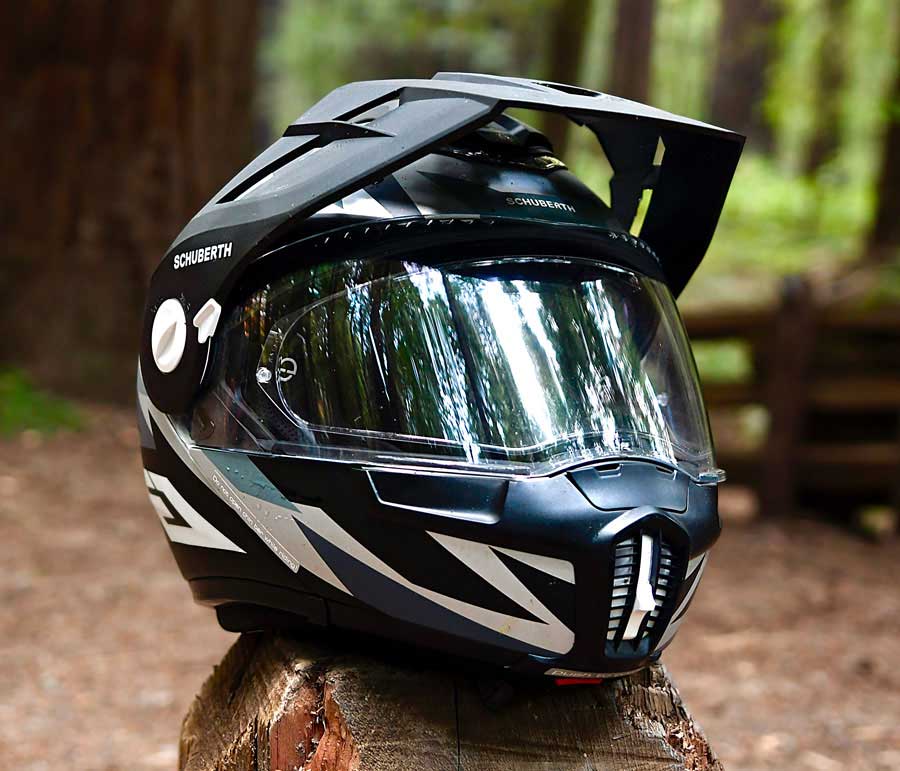 MSRP: $749–$849 | Available in 11 Graphics/Colors
PROS:
High-end features
Multiple configurations
Top-quality build
All-day comfort
Quiet helmet
CONS:
Heavy
Expensive
Venting could be better
Where to Buy: