Published in: Gear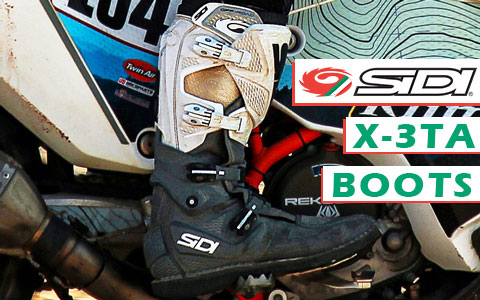 Amazing Value in a Ready-to–Race Sidi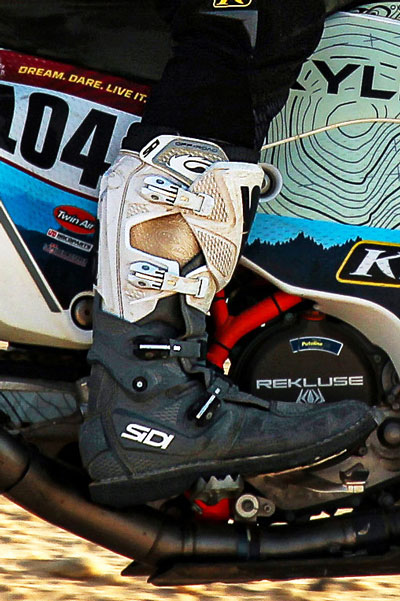 I chose to use the Sidi X-3 TA boots during the 2020 Dakar Rally based largely on how light the boots are and the fact that they also sport a very budget-friendly price. At this price point I was eager to see how they'd hold up, and ended up loving the boots' performance in extreme conditions over 12 days of racing—all day, every day.
Many of the important parts like the soles, buckles, inner lining and outer material are shared with Sidi's more expensive Crossfire 2 line. The boots are light and, after more than 5,000 miles of racing, this turned out to be a very important consideration. I'm happy to report having no mechanical issues with the X-3s, proving that Sidi has managed to produce a lower cost boot that doesn't sacrifice durability.
I also like the soles, as they're more comfortable for standing upright on the bike all day long in such a long race. The SRS version of the boot has a directly replaceable sole, but the non-SRS model can be re-soled by your local cobbler.
I added an insert for a little extra cushioning, which seemed to help. The boots fit well and are true to size. I wear a size 12 typically and that fit me perfectly. Sidis generally run on the narrower side, so if you've got wide feet, consider going a size up. The white and grey color combo wasn't too hot in the desert sun, as well.
Overall, I'd recommend these boots to anyone, but particularly if you're looking for a high-quality, lightweight boot that can withstand the rigors of adventure riding or racing. Moreover, getting Sidi race-ready quality for around $350 is an amazing deal for new and experienced riders alike.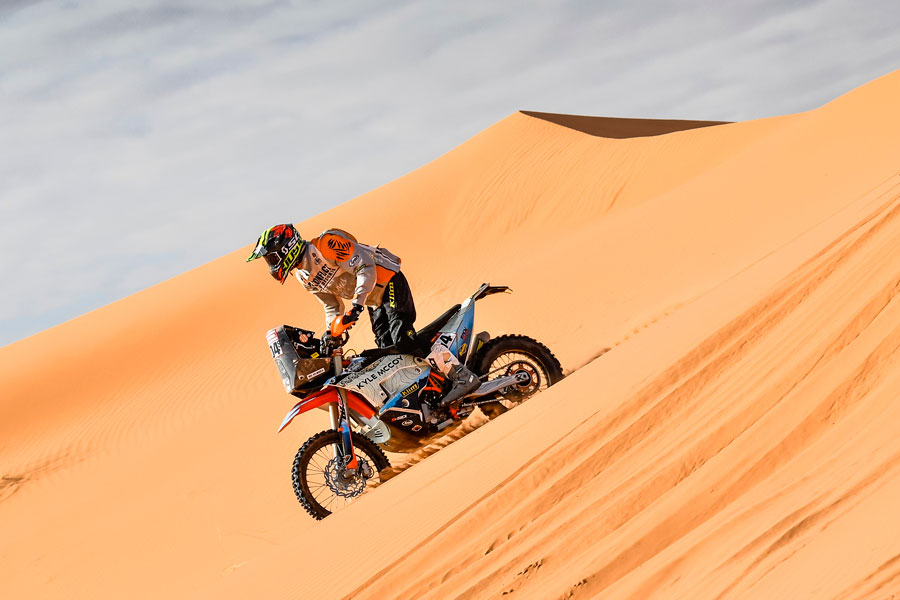 MSRP: $350
PROS:
Lower price point relative to the top-of-the-line MX style boots
Comfortable and light for long days of racing/riding
Excellent durability—not one failed buckle
CONS:
Needs breaking in—give yourself a month of wear before racing