Published in: Gear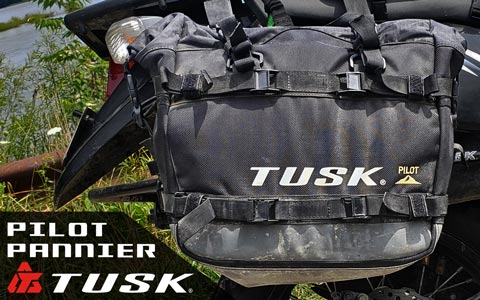 For adventure motorcyclists, the stuff we carry is important, whether that be cook sets, clothes, tents or camp chairs we can't be without. But what good is stuff if you have no way to carry it? Luckily, Rocky Mountain ATV/MC has you covered with their budget-friendly Tusk Pilot soft pannier bags.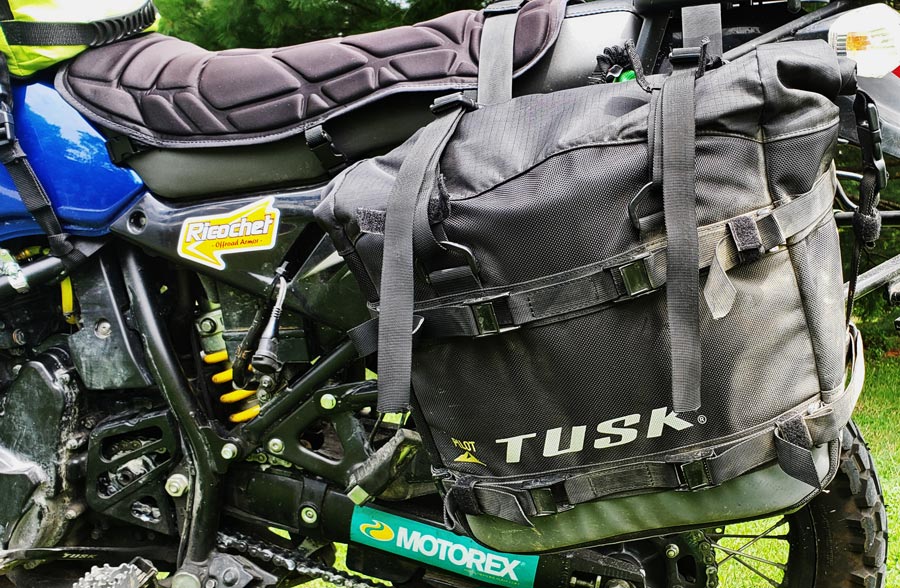 The panniers measure 16″L x 7″W x 13″–21″H (40.6cm x 17.8cm x 33cm–53.3cm) with a roll-top offering 8″ (20cm) of height adjustment. Although the panniers are not waterproof, two hi-viz Tusk Defender dry bags are included, making it a solid choice for a soft pannier set-up. Plus, if you already own the Tusk rack and hard boxes, it's a great alternative for shorter trips or for routes where you're likely to bang up the metal boxes.
Initial installation can be tricky, and the appearance of the resultant mounting wasn't exactly inspired. But, after 2,000 miles on my KLR650, including a Mid-Atlantic BDR trip where a rocky section snapped off a tool tube, the attachments points turned out to be sturdy.
Capacity is 35 liters per side via a single large compartment. While big enough for a multi-day trip, a concern with the Pilot is the absence of bottle holsters, meaning any extra fluids which need to be carried will have to be stowed away inside the bags themselves or in some sort of attachment purchased separately.
Attempting to mount third-party bottle holsters brings to light another issue: the lack of webbing loops. Not only would such loops enable you to attach a holster or small storage pouches, they would allow for easy routing of a cable lock to ensure a little peace of mind security-wise.
Even with a few minor shortcomings, I found the Tusk Pilot soft pannier bags to be a worthwhile investment in that their durability hints at a long, useful life.
MSRP: $333.98–$463.97 pannier/rack combo (application specific) | $119 soft luggage mount (to allow for use of quick release)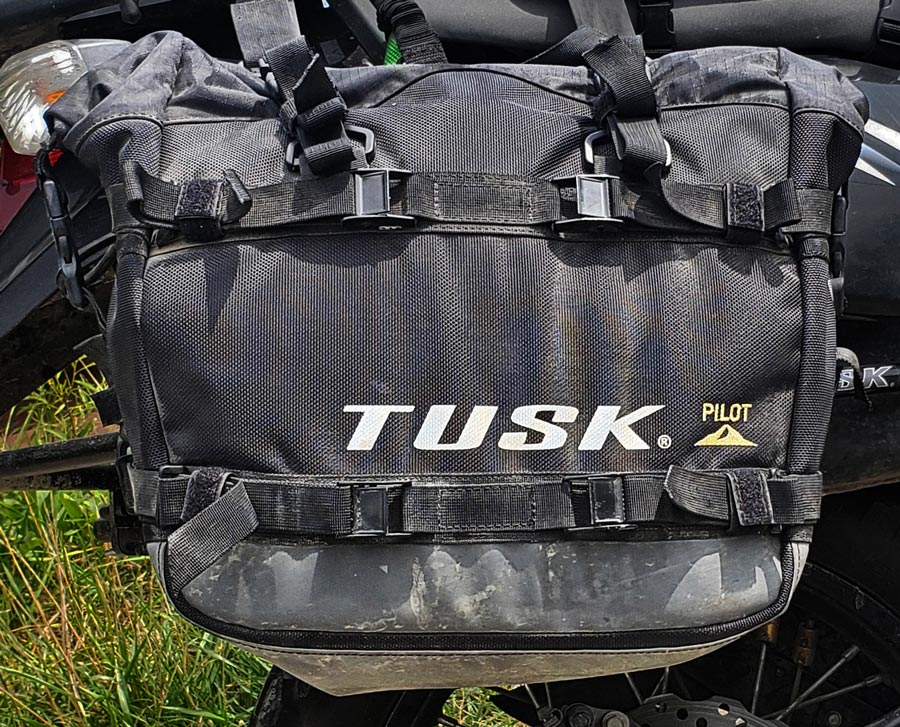 • PROS:
Affordable price point
Goldilocks size (not too big, not too small)
Quick-release option (albeit at additional cost)
Heavy-duty dry bags included
• CONS:
Lack of bottle holsters
Lack of webbing loops
Initial install can be frustrating