Published in: Gear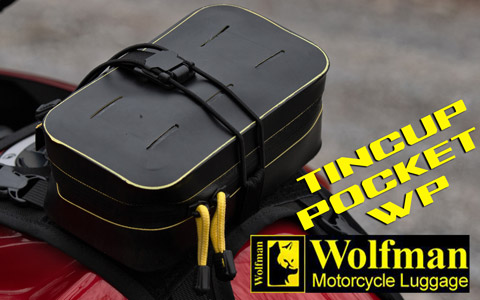 Wolfman Luggage revamped their entire 2020 lineup to be fully waterproof and in doing so didn't leave out their smallest bag, the Tincup Pocket WP.
This bag is a great option for those who aren't fans of larger tank bags. That said, it still has the versatility to be more than just a tank bag due to the various bases available. You can choose either the Sloped Tank or Crown Tank bases depending on your bike. But there are even more bases that will allow it to be mounted on your headlight or license plate, attached to another bag, or even as a waist pack. All bases have a full width panel of hook and loop fabric along with either a magnetic bungee or dual straps. The Sloped Tank Base fits perfectly around the gas cap of my Tiger 800 and allows for gassing up with ease. If Wolfman is taking suggestions for other bases, a handlebar mount would be great, too.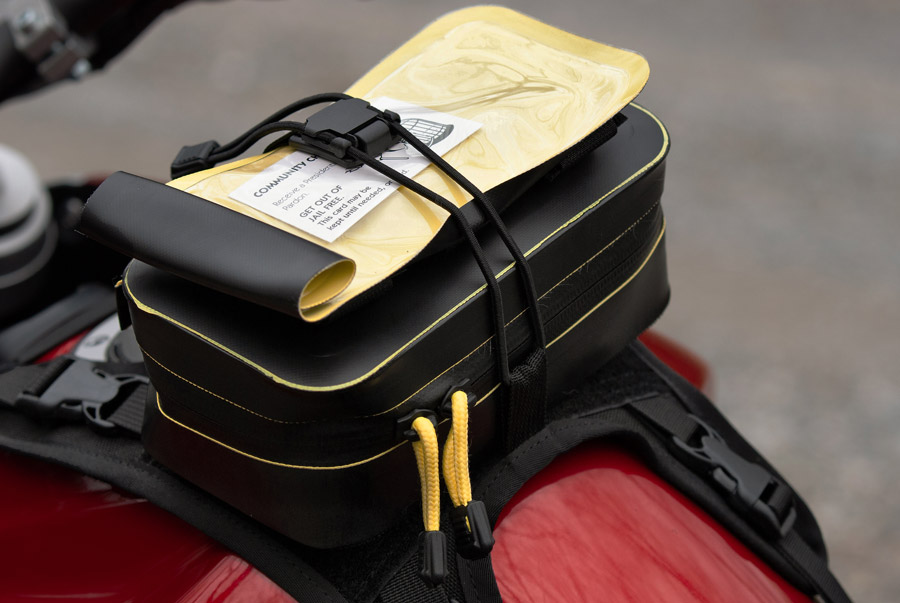 The Tincup Pocket is the perfect size tank bag for me as I find larger ones quickly accumulate too much stuff and interfere when I stand on the pegs. This bag has just enough room to hold a phone, wallet, power brick, shades, and a few other essentials I'd otherwise have in my pockets. Included is an easily-removable clear pocket that Wolfman states is not for a smart phone due to overheating concerns; a better use would be for documents you need fast access to, like a trail pass or fishing license.
The bag's weather resistance does the job, too. I've ridden in the rain, coated myself in mud, and eaten dust behind my buddy; but everything inside has stayed clean and dry. The yellow interior may get a little dingy with use, but its contrasting color makes it especially easy to find little items.
The Tincup Pocket is one of those pieces of kit that isn't really flashy and might seem insignificant at first, but it'll get used every day and works just like it should.
MSRP: $39.99—Tincup Pocket WP | $39.99—Sloped Tank Base
•PROS:
Versatile base options
Unobtrusive to standing or fuelling
Waterproof construction
•CON:
Small size might not work for everyone as a tank bag