Published in: News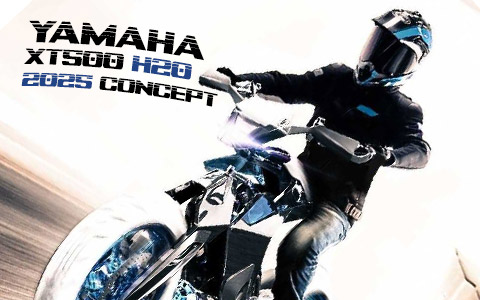 Just when we thought Yamaha's Tenere 700 was making waves,  digital art prototype images from artist and industrial designer Maxime Lefebvre tease a water powered Yamaha XT 500 H2O motorcycle.  Although it looks nothing at all like a traditional XT500 (or anything resembling a functional dual-sport for that matter),  the idea itself of a water powered engine and bike is fascinating. Increased amounts of electric motorcycle news in recent years has overshadowed discussions of other alternative powerplant systems.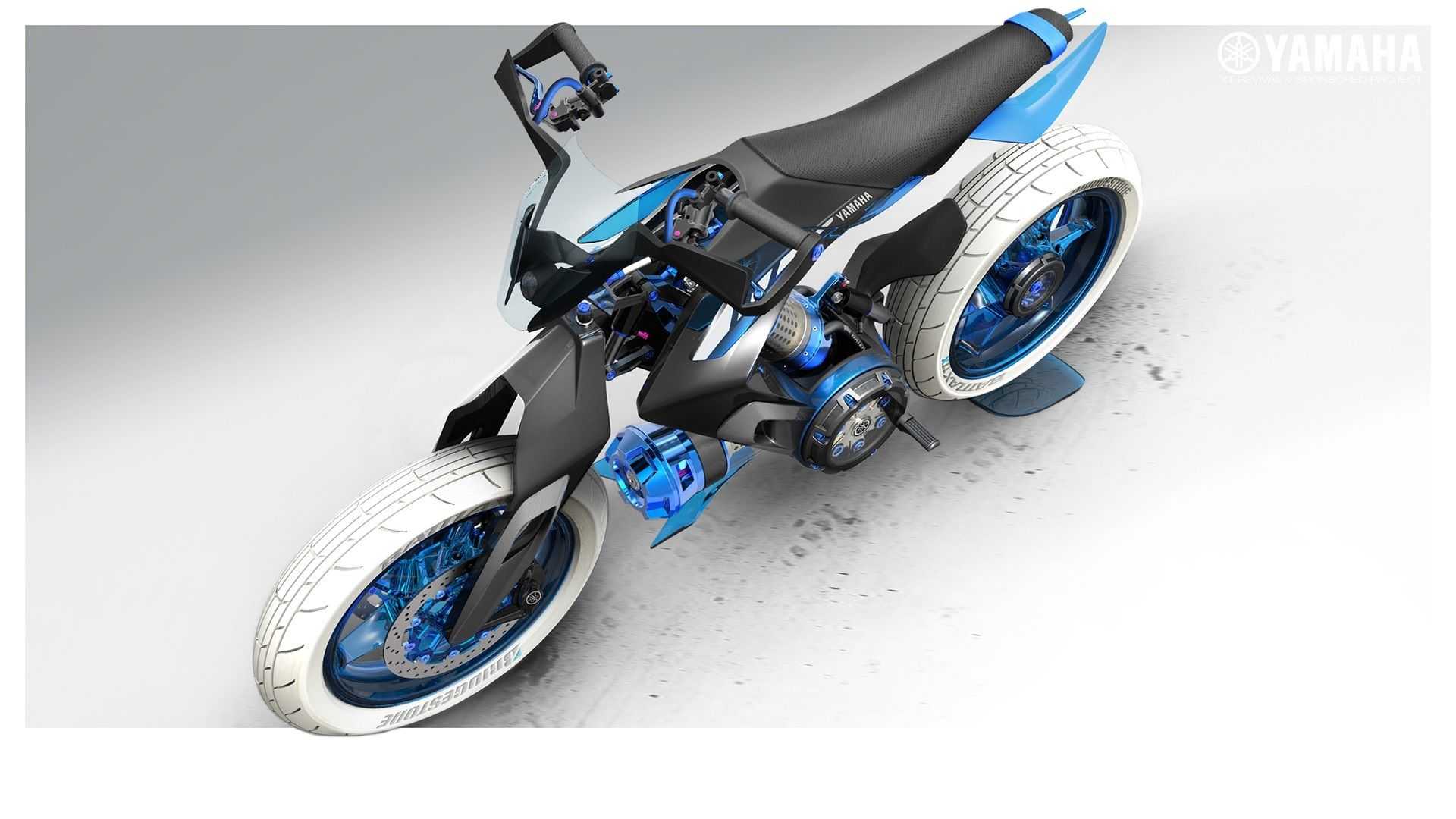 Accompanying illustraions show the artistic evolution and intentional off-road spirit of this machine, athough almost none of that made it into the color 3D modeled version.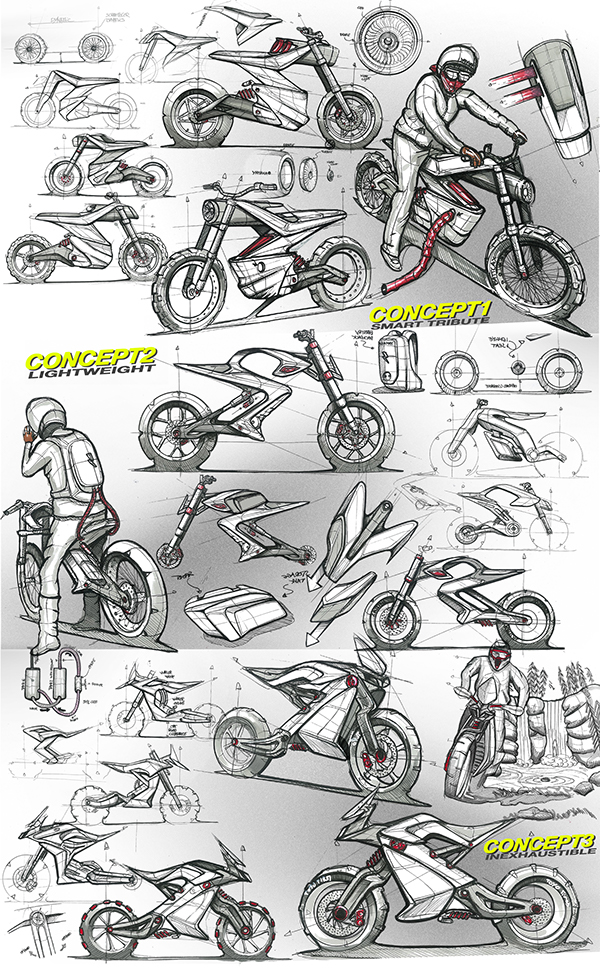 Several obvious functional problems with the artistic renditions as well as complete lack of details on how such a revolutionary engine would work, place this firmly in unicorn-dreamland territory for now. That said, we LOVE creative motorcycle artwork here at ADVMoto which you can see in our FarRider Comics series and the Suzuki DRZ400 Rally concept art projects. It also begs the question: Are other forms of power aside from electric practical for small vehicle transportation? Also, are adventure/daul-sport bikes becoming de rigueur for new models of bikes?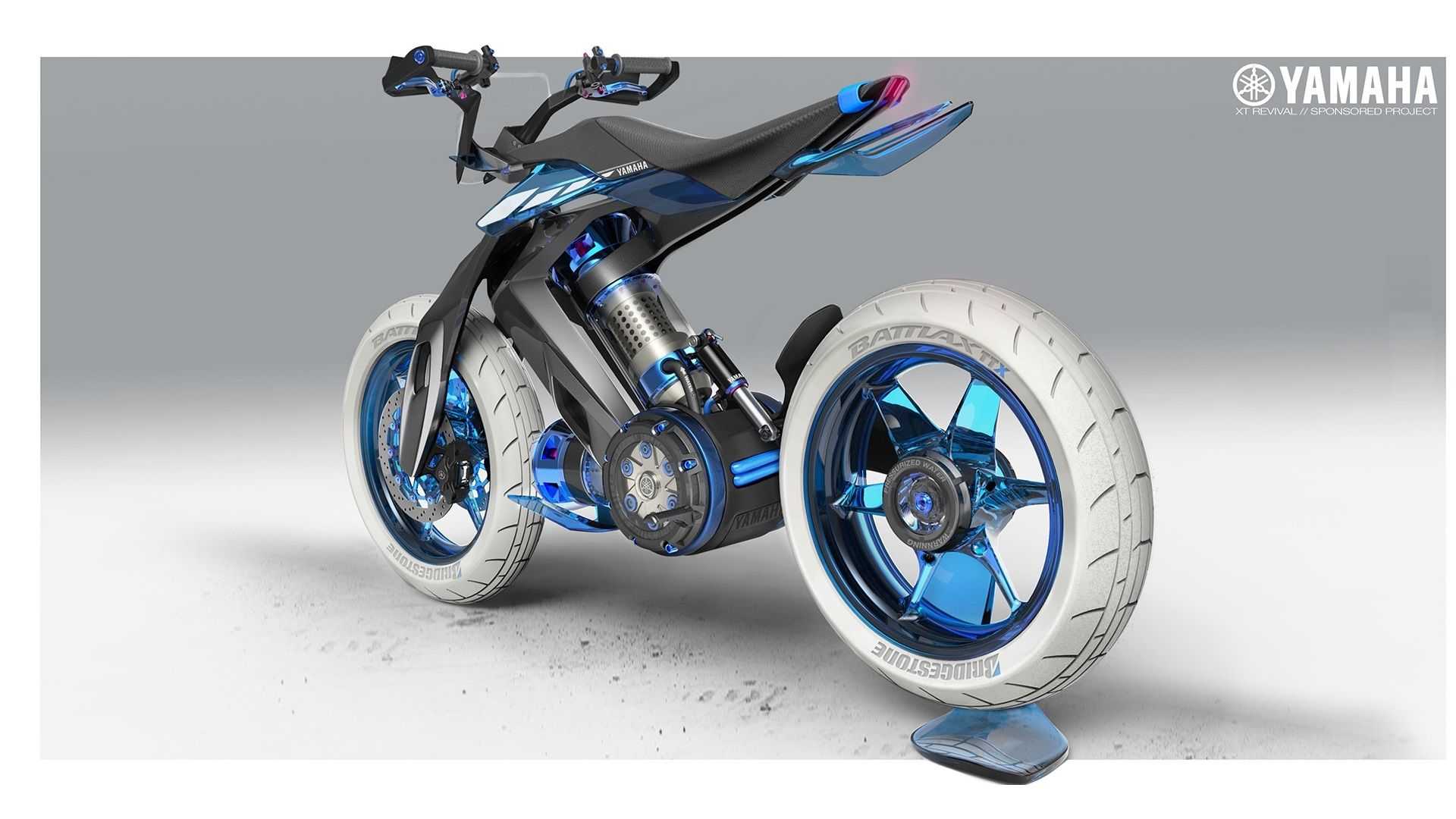 The engine described here is unlike anything we've seen before, and quite the opposite of Suzuki's water producing hyrdogen powered fuel-cell scooter.  Artwork text describes,"The concept is equipped with a water engine. Basically this engine just needs water, but to be effective it needs a water pump. With almost no loss, this engine fit perfectly with the XT philsosophy. Go far, everywehere, and with simplicity." Two of the hefty claims in the power plant graphic are "mute" and "inexhaustable."  Even if this is a super high ressure water jet propulsion system, where would the power come from?  Also, what are the chances that it would be any more silent that an electric motor?  Maybe it would have a crazy turbine like hum?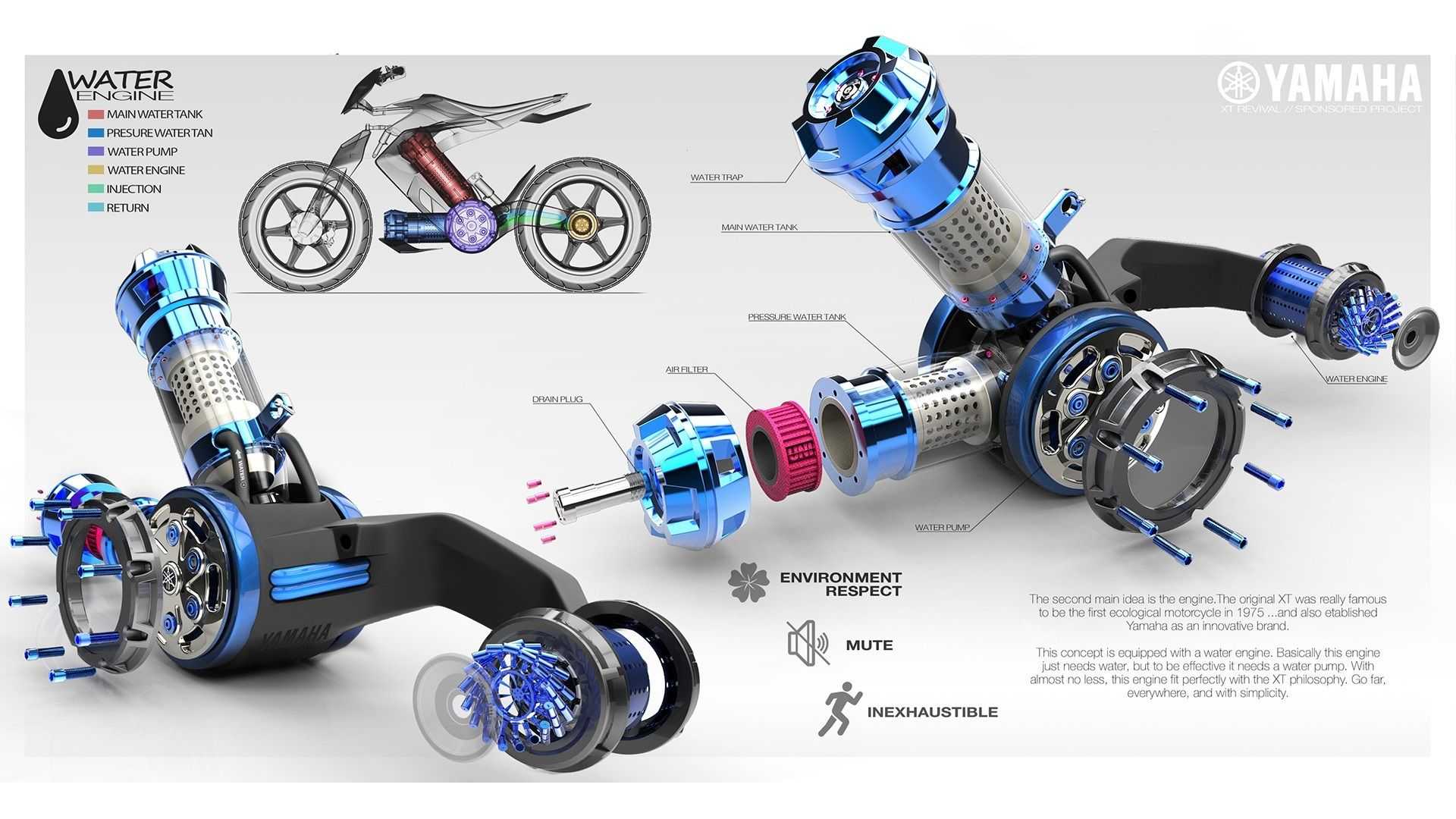 Also interesting is Maxime's Honda brand concept that appears to be 100% inspired by the little known motorcycle anime series Rideback by Tetsuro Kasahara. If you're into Manga and motorcycles, Rideback is a must watch.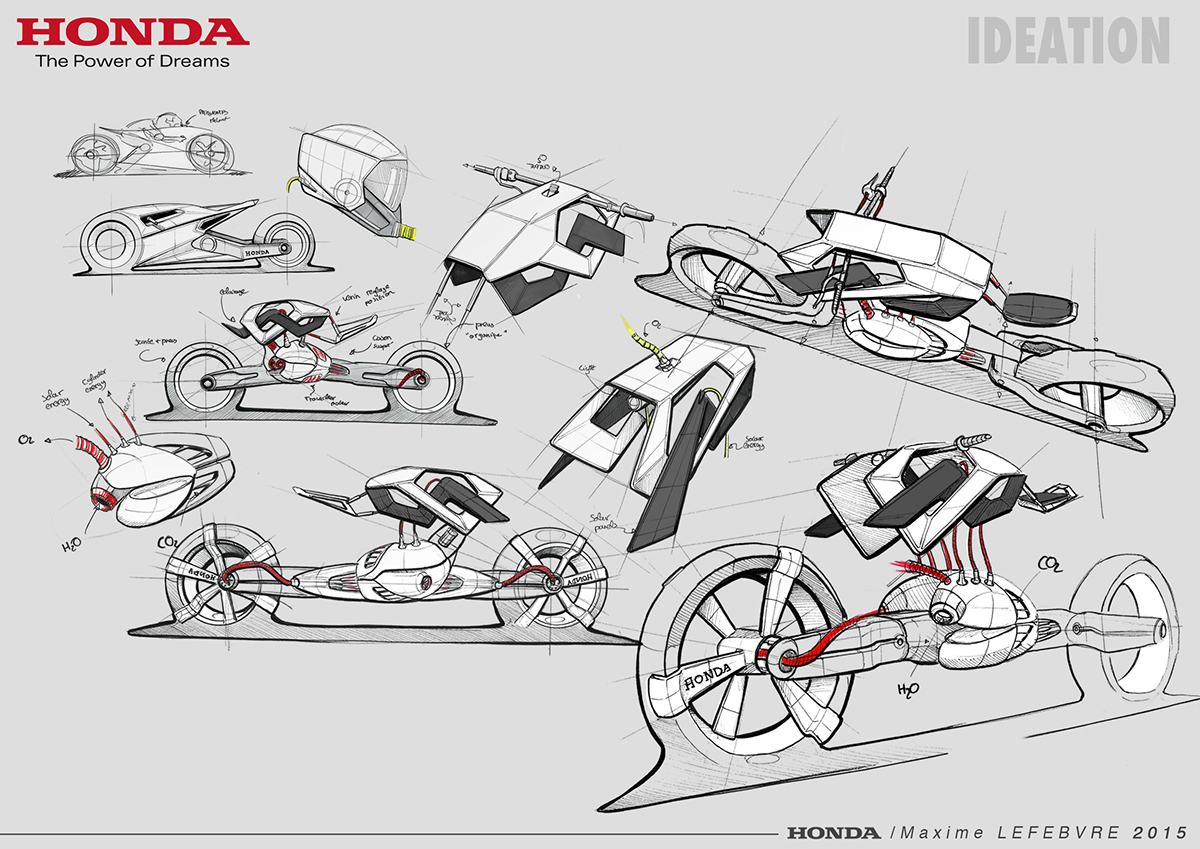 We don't recommend anyone hold their breath for this but in a strange science fiction sort of way, it's neat to dream! Although the relationship between Yamaha and Lefebvre appears to be official (we'll check and update here), claims of the Dyson Vacuum visually inspired new XT500 becoming a reality is tanalizingly close. Rumors of this going to production by 2025 would also seem far fetched, but crazier things have happened.   Until then, we're happy sticking with Yamaha's Tenere 700 which is still new to us in North America and looks to have a nothing but promising future only using water to cool it's traditional combustion engine.